Originally published at SFGate.com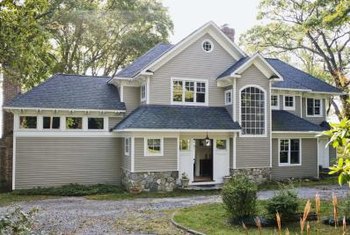 In certain states, homeowners can take advantage of what's called a homestead exemption. Basically, a homestead exemption allows a homeowner to protect the value of her principal residence from creditors and property taxes. A homestead exemption also protects a surviving spouse when the other homeowner spouse dies. State homestead exemptions often have four features, including the well-known property-tax exemption on a portion of a home's assessed value.
Property Taxes
A homeowner's understanding when it comes to homesteading her property most often has to do with the property-tax exemption. Generally, this advantage of homesteading pertains to shielding a portion of a home's value from property taxes. Often, a typical homesteading advantage is that it'll exempt the first $50,000 or $75,000 of a home's assessed value from all property taxes. With a $50,000 homesteading exemption, you'll only owe property taxes on the home's remaining assessed value.
Forced Sale Immunity
With a homestead exemption, your home is shielded from a forced sale to satisfy creditors. For example, the lender financing your automobile can't force the sale of your home if you default on your auto loan ...
read more